EDGA - European Individual Championship (EIC) 2016
Posted by: scoringzone
at 07:58, April 30 2016.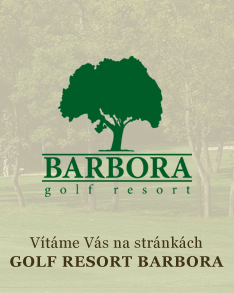 Entries for the EDGA - European Individual Championship (EIC) 2016 have been very strong. Now that the entries for the event are closed with 102 competitors we can confirm that we have had entries from 20 countries and that we have a reserve list of 38 players. The unprecedented demand for the EIC 2016, is testimony for the growth in golf for the disabled. With 16 players in the wheelchair category and 11 in the women's category along with the remaining 75 in the mens event, competition is likely to be intense.
To see the list of entries please visit http://www.edgagolf.com/page92.html 
The International German Wheelchair Challenge entries now open
Posted by: scoringzone
at 08:14, April 22 2016.
Details of the International German Wheelchair Challenge, which will take place from June 2-5 2016 at Golf Club Haxterpark, Paderborn, Germany are now available on www.edgagolf.com
The event which is an EDGA badged tournament, will also feature two concurrent events, the "Founders Cup" and the "All inclusive Tournament". Full details of all three events can be found at the following link http://edgagolf.com/page95.html
PowerBaseTec and Ottobock are supporting the event.
Adam Wahbi goes 'deep' for wonderful win on iconic Penina course
Posted by: scoringzone
at 08:09, April 22 2016.
Winner of the Penina Open Adem Wahbi (centre) receiving the congratulations of Manuel do los Santos (left) and Mathieu Cauneau (right), on the final green
Leading Belgian player Adem Wahbi secured the EDGA Penina Open 2016 in dramatic style on the challenging Sir Henry Cotton Championship Course after rounds of 80 and 79 (April 16-17). 
The scoreboard tells of a 3-shot win over EDGA No:1 Ranked Manuel De Los Santos but those at the event saw Adem prevail in an unusual closing round after a good start. Some ground gave way by a 5th hole water hazard and he took a tumble into the water to soak his trousers, but after this shock to the system, Wahbi would calm himself and play well. 
Recovering also from a double-bogey at the 12th, he would overtake both De Los Santos and Mathieu Cauneau with two birdies and three pars in a brilliant last 5 holes to grab victory. 
The par-73, just under 6,000-meter course designed by the three-time Open Champion, with its array of streams, water features and difficult greens, was always going to be one of the key players in this first EDGA Tournament Series event of the year. 
And so it proved, with only a handful of golfers finding the consistent scoring to capitalise on some excellent shot-making over the two rounds. On the first day, the weather was very challenging with a strong wind and Wahbi and France's Mathieu Cauneau each posted +7, 80s to lead the pack. 
France's Manuel De Los Santos was not quite satisfied with his opening 84 and it was perhaps no surprise that he rallied in Round 2 with the best round of the tournament, a 78, and typically he rounded things off with a birdie on the 18th . 
However, Adem Wahbi, who won this event last year, proved throughout 2015 that he is made of stern stuff, and his second round 79 will live long in both his and the spectators' memory. 
He later laughed about his 5th hole incident. "I fell in the water which was not funny! It was muddy and smelt really bad and until the 18th hole I was wet."
Earlier, Adem praised his fellow competitors and offered hard work as the reason for his good form. "I practised really hard [over the winter] so this season has started really good. I am now also really happy to play with PING and want to thank them for their help."
It was never a two-horse race. Congratulations to Cauneau (80, 83 for 3rd place) and England's Mick Horsley (84, 80 for 4th), who pushed the leaders hard. A handful of shots away from victory, but solid and consistent play throughout the two rounds.
Mathieu Cauneau clearly relished the test at Penina. He said: "I got to enjoy a very beautiful course, which was interesting and tough as well."
A word of praise also for France's Philippe Pee (90, 84) and Hassan Chakboub (90, 85), and Holland's Tineke Loogman (91, 86) who after difficult first rounds acquitted themselves admirably in Round 2. 
Tineke Loogman was the leading female player and promises to have a great season ahead of her. 
Also deserving of credit are Richard Saunders and Etienne Colbert who finished tied-4th and tied-8th respectively in the Nett Category, while in the Stableford group, France's Nicolas Grossia won with 55 points, followed by Tapio Eirtovaara, Pedro Sottomayor and Friedrich Brauninger.
EDGA President Tony Bennett said: "Well done to all the players who competed really well against each other, and also against a difficult first test on the Sir Henry Cotton Championship Course, which never lets you get away with a moment's lapse in concentration. 
"Congratulations to Adem who was superb and goes from strength to strength. A big thank you to the EDGA team in Penina this week, who were great, the hotel staff, volunteers and most importantly to the Portuguese Federation and our Corporate Partner, The Algarve Tourist Association [ATA]. Our Tournament Series begins and ends in this region this year and ATA has already been a huge help as we strive to develop EDGA going forwards."
 Article by Ben Evans www.cuttingedgegolf.com